Oversized 3HP asynchronous motor derated to 1.5 HP to deliver high efficiency even at high speed 3 programmable speed/time + override
Intuitive and simple LCD display
Real time clock with 24hrs retention
4 digital inputs for external control (optional communication cable)
Quiet : when it works at low speed you even don't notice it is working
Part Number
UFL-VSD2
Speed

IntelliFlo® VARIABLE SPEED PUMPS

m

3

/h (@ 8 m.)
35
Power output (KW)
2.20
Power output (HP)
3
volt(v)
220-240
Phase
1
Length(mm)
650
Weight(kg.)
22.6
Warranty
3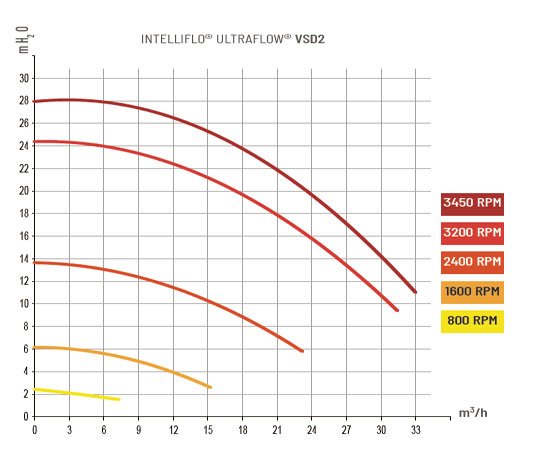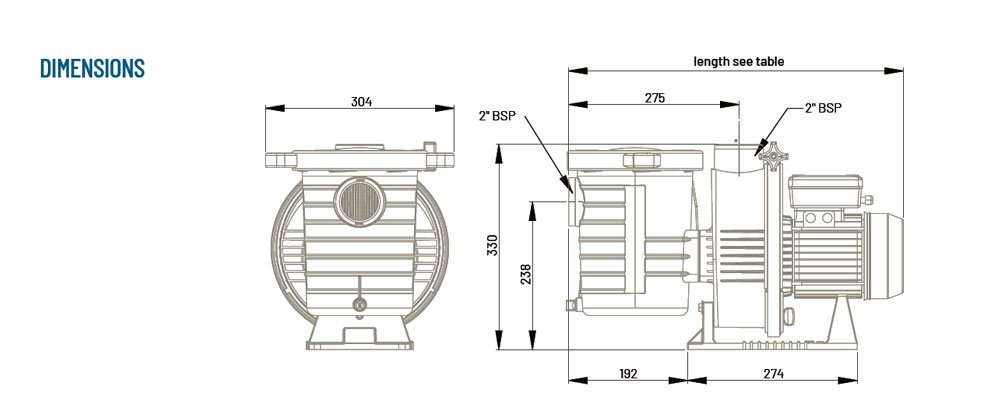 .
Easy to use

The control panel of the pump allows you to select one of four pre-programmed speeds and equally the possibility to manually adjust the speed and flow by an increment of 10 rotations per minuite, from 400 to 3450 rotations per minute.

You no longer need to replace your pump if you add additional equipment to your pool such as a heat pump or water treatment that requires a greater pump capacity. Simply modify the flow of the pump by the press of a button.

No more worries concerning your equipment's protection, the pump is fitted with an alarm that warns you in the case of overheating, frost or voltage peak.

The UltraFlow VS features a large capacity pre-filter basket that reduces the frequency of hydraulic maintenance.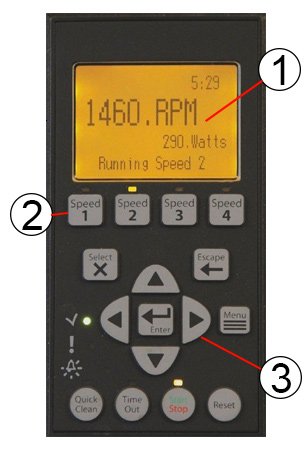 Control panel

1. 16 button screen indicating motor rotation and consumption.

2. 4 available speeds

3. Easy access to all pump features



brochures
MANUAL_EN-_16pdf